As you know, today's kitchens go far beyond a place to prepare a meal. The kitchen is the heart and soul of the home. Mealtime, family time, and social time—so much happens in and around the kitchen. But without a practical layout, ample storage, or plenty of seating, you could be in trouble when it comes to your next big gathering.
Remodeling your kitchen can also:
Improve organization for multiple cooks or parties
Upgrade your kitchen's appearance, so it feels elegant
Increase your home's value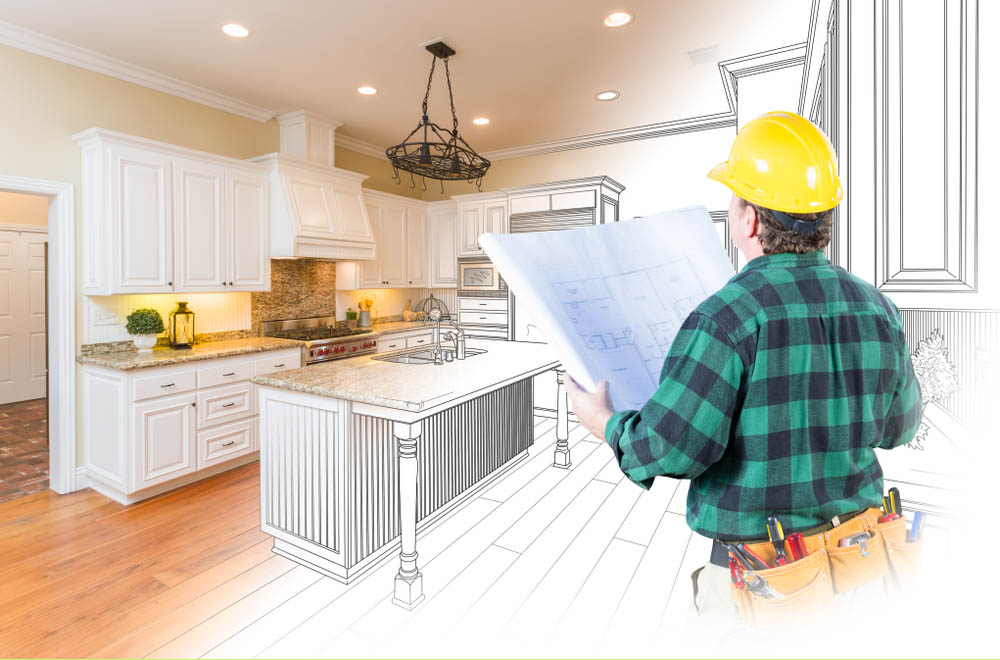 So, you've decided to remodel your kitchen. Now comes the fun part—piecing together the perfect custom kitchen for you and your family! Once you've settled on a layout, you'll need to choose cabinetry, countertops, appliances, hardware, and paint colors.
Dreaming of practical cabinets? What about classic white kitchen cabinets? Cabinets come in just about every color, texture, and style imaginable—from classic stained, painted, and natural wood options to modern laminates and substrates.
While cabinets serve an essential storage function, they also help bring together the style and organization of your kitchen. Use your custom cabinet design to express your style!
Marble and granite countertops and kitchen islands in a variety of colors and textures remain the most popular hallmarks of a kitchen remodel. Countertops made from recycled materials, natural stone, and tile are among the most popular options.
The choices are endless, so consider these factors when selecting materials:
Budget
Space
Intended use
Design
Timing
Our kitchen remodeling masters will:
Help plan your new kitchen layout
Assist with appliance selection
Guide you through the myriad kitchen finishes, from countertops to drawer pulls
We'll take the time needed to sit down with you and help you to define your style and functionality preferences with elements like new cabinets, countertops, tile, lighting, colors, and more.
Request free pricing for your kitchen renovation in Los Angeles
During your consultation appointment, you'll receive a free initial estimate that will be as competitively priced as possible taking into account all of your design choices. This means that you'll get a custom design plan that you'll love the look of and that meets your needs, all within the limits of your household budget. Domum Remodeling has the product depth and services to accomplish a full kitchen remodel or just an update. Our services include custom kitchen cabinets, cabinet refacing, design, storage solutions, countertops, backsplashes and more. Contact us today to set up your complimentary kitchen design consultation.